Contact Faye Blake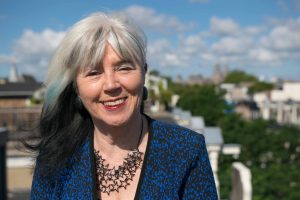 To contact Faye call 31(0)20-6206244.  Faye is also available on Zoom – please call or email to make an appointment.
Faye can also be found on social media.
Faye and the Amsterdam School of Astrology
Den Texstraat 32 II
1017 ZB Amsterdam
The Netherlands
To make an appointment with Faye or for any information,
please call Faye or send her a mail.
Faye is also fluent in Dutch.
For more information about Faye's experience and background  see www.fayeblake.nl.
Faye writes a free blog post each month – see the posts and sign up for notifications at Faye's Monthly Planet.
Faye's rates for private sessions as at 2022
Please note – prices in countries other than the Netherlands vary – an indication is given below. Contact Faye for more details and payment methods.
| Type of Session | Costs for Euro zone |
| --- | --- |
| Private sessions | |
| Normal 1.5-2 hour session - astrology or therapy | 240 Euros |
| Sessions via Skype or Zoom paid before session | 120 Euros per hour |
| A block of 5 x 1-hour sessions - paid in full after the first session | 570 Euros |
| Intake session for therapy - about 30 minutes | No charge |
| One short question per SKYPE or zoom - paid before session | 30 Euros |
| | |
| Relationship Sessions | |
| A session of 1.5-2 hours | 260 Euros |
| A block of 5 counselling sessions paid in full after the first session | 1170 Euros |
| Combi sessions for Freelancers | |
| Personal and business session combined - 2 horoscopes around 2 hours | 300 Euros |
| | |
| Other countries | Indication of prices due before session |
| Private sessions US | US$ 200 per hour |
| Private sessions UK | £120 per hour |
| Private sessions Australia | Aus$ 220 per hour |
| Private sessions NZ | NZ$ 170 per hour |
| Private sessions Canada | Can$ 200 per hour |
| All sessions include preparation and any clarification after the session | A recording can be emailed after the session. |