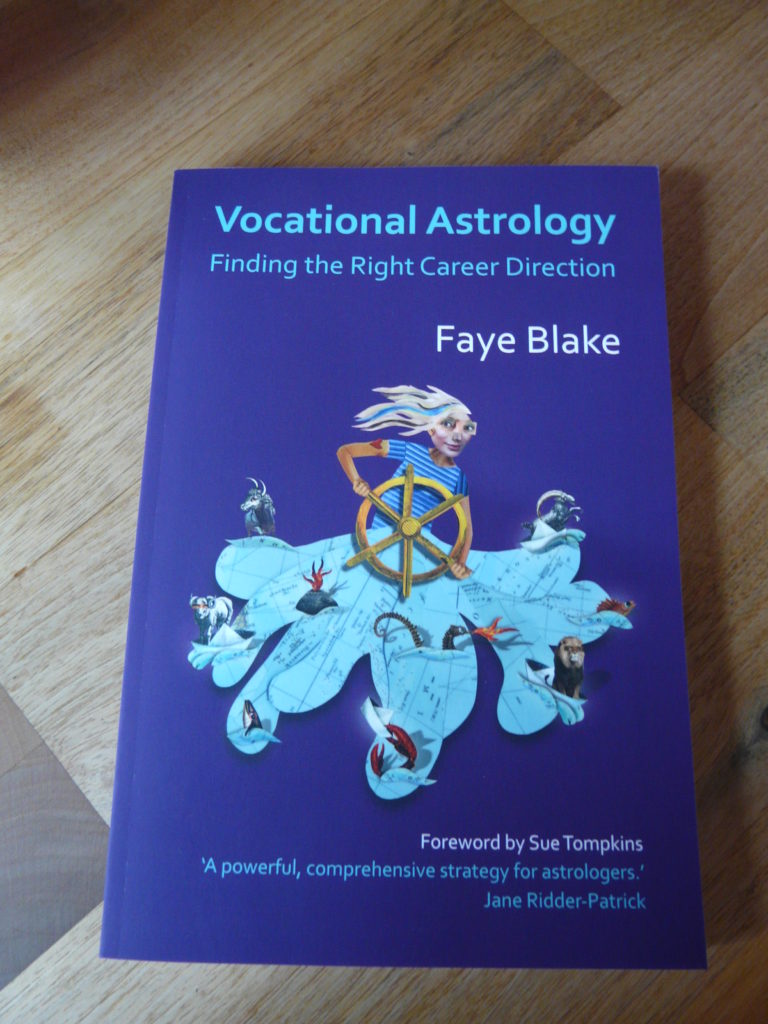 In 2012, Faye published a book for astrologers. It was updated in 2017 and has this nice new cover. In it she used a career counselling model, widely used in the Netherlands. She has adapted this model to take advantage of what astrology can offer. As she has a therapeutic background as well as a business background, she can offer full career counselling.
Career coach
Faye's  career counselling service comprises of several sessions which help determine your dream job. Some of the topics discussed are:
What is your calling?
What is your style?
What are your strengths?
Weaknesses? Blocks?
What type of environment would make you feel comfortable?
How should you promote yourself?
Are you a team player or a leader?
How can you make your money?
What are your talents?
The result of this very deep process is a Career Profile which you can use as a checklist for any future jobs. You can go through this process when you work for yourself too. It will help you focus on what you really want to do and how you can promote your business.
If you don't need full career counselling you can also choose to discuss a specific issue regarding your work. Examples of these sessions might be:
Help writing your C.V. or creating your website.
Is your C.V. or website promoting you in a way that fits what you want in life?
What is my true calling – my vocation?
This is useful for everyone, particularly for young people starting out on a career or children deciding the subjects they will study.
Could I use my talents to make money? 
Many people have talents but are struggling to define what they are. Often if we do what we love we are good at it. Could you earn money from your talents?
To learn more about Faye's background go to her CV website www.fayeblake.nl
To see more on her book (for astrologers) or to order it, go to www.fayesbook.co.uk