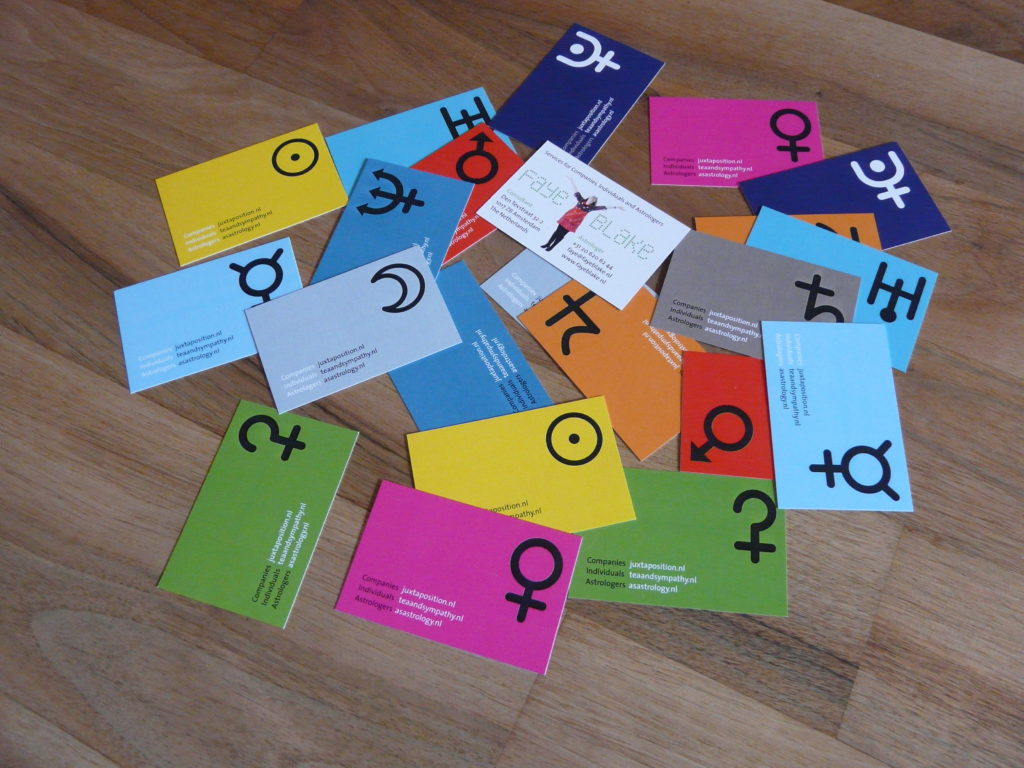 Personal Branding
Faye works together with others to create your personal brand. She provides the first step and helps you make your personal brand profile so you can be ready for a designer. Or for making your own publicity material. A brand profile…
describes how you want to be seen
focuses on your life mission
and, perhaps more importantly, defines where your heart lies
You can use this profile, which doesn't change, as a checklist for any of your promotional material. This service is very useful for freelancers, especially for websites. It is also very helpful in creating a C.V. that is aligned with your dream job.
For more information on branding see Strut Your Stuff.
Faye on branding – an article for astrologers that appeared in The Mountain Astrologer magazine.